WWDC 2015 Socializing guide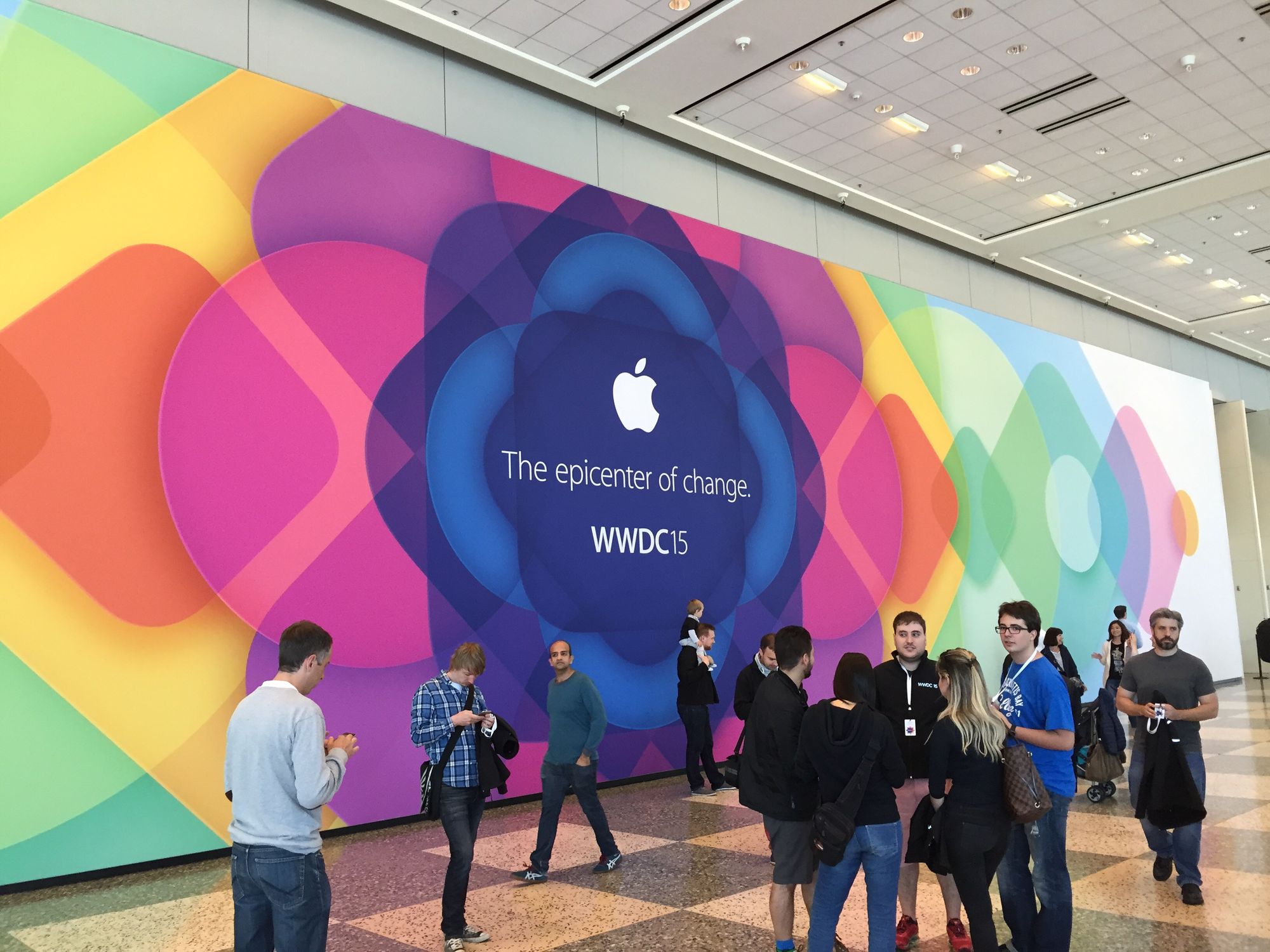 Hello everyone !
You are attending to WWDC (Dub Dub Dee Cee) this year and you would want to have tips and tricks to socialize with others and take the most of the incredible week that is coming? What I will do here is tell you how to:
find people that will be there too
stay in touch with those people during the week
meet them
know about the parties that are going on (planned or not)
Let's begin!
Who is going to WWDC?
Twitter
Who is going to WWDC?
A lot of people! And they all have Twitter ;)
Check #WWDC15 and you will see who will be there.
But a more efficient solution is to find list that regroups some (if not most) of people attending WWDC, this is one of them: WWDC 2015 Attendees
Slack
For those who don't know what Slack is, it is a great communication app. There is a channel that you can join here. It can be a good way to find people to meet and is more organized than Twitter.
People from the same country/language
It is very likely that there is a group somewhere that was created for people of your country/language so you can meet during WWDC. Check with your known contacts, check the websites about iOS and iOS development of your country.
For example, for those who speak French, there is a group created by Mac4Ever (French Apple news website) which gathers French people attending to WWDC. Here's the link to the related article and to the sign up page.
The parties during WWDC
Scheduled parties
To find which parties are planned during WWDC week, there is WWDCParties, either on the web or on the iPhone.
You have to be aware that organized parties have a limited amount of places and these are going off very quickly! The best way to be aware of new parties is to follow @genadyo or even the @WWDCParties on Twitter. I suggest you ask to be notified of their new posts ;)
Unscheduled parties
There is a lot going on during the week. Either it is for going to lunch, grab a beer with some people or going to the restaurant.
Twitter
If you want to know what's going on during the week, you can rely on Twitter!
Follow #WWDC15 and #WWDC and subscribing to the list I gave you above.
People are usually tweeting to inform fellows of their location. Don't hesitate to do that when you find yourself in a nice place!
LŌC - Location based chat app
LŌC is a new location-based social networking app. You can discover and interact with people, places and events around you. So you can see on a map who is posting near you and where exactly something is going on at the moment. Don't hesitate to post something yourself, for example to make people join you have a drink where you are ;)
No friending, following or connecting is necessary.
---
That's it folks!
I hope you're going to spend a wonderful week at WWDC!
Here's my Passbook business card, if you download it on you iPhone, You will receive a notification when I will be nearby thanks to my beacon :)
See you soon!